Black Violin's 'A-Flat' was featured on the pilot of 'Pitch', the new Fox drama series that aired on September 22nd. It was heard during the montage when Ginnie headed to the car for game day, and Amelia gives her a pep talk.
'A-Flat' is from Black Violin's sophomore album Classically Trained.
Advertising
As for Black Violin, it is a duo made up of two classically trained musicians named Kevin Sylvester and Wilner Baptiste, aka Kev Marcus and Wil B. They have become quite well known in the last few years for how they mix hip hop and classical music together to come up with this incredibly cool sound.
Black Violin has worked with Alicia Keys, Kanye West, Aerosmith, Tom Petty and Wu-Tang Clan either by producing some of their music or playing their own music with them. They also currently have three albums out of their own.
Watch Black Violin performing 'A-Flat' in the official video below. Now that's something cool, isn't it?
And, of course, if you like what you hear, buy their album Classically Trained.
Advertising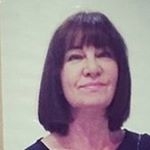 Latest posts by Michelle Topham
(see all)