Advertising
A cover of American rock band Blondie's 'Rapture' was heard on last night's strange episode of The Boys — The Boys, Season 3, Episode 4, "Glorious Five Year Plan".
The song was heard as Soldier Boy (Jensen Ackles) fabulously guest stars on Solid Gold with his version of the song.
And yep, it was pretty damn fun.
As for Blondie's 'Rapture', that now classic rap song was released as the second single from the band's fifth studio album Autoamerican, which came out in 1980.
The track is a cool combo of rap, hip hop and new wave, with a bit of disco thrown in for good effect.
Sounds weird, but Blondie's 'Rapture' definitely worked out well for the band as, not only did it hit #1 on the Billboard Hot 100 chart, the U.S. Cash Box 100 chart, and on the Dance Club Songs chart, but it also charted high up in 12 other countries.
'Rapture' went on to be certified Silver in the UK and Gold in the U.S.
Nowadays, it is one of Blondie's most recognized songs.
Listen to Blondie's 'Rapture' from last night's episode of The Boys in Blondie's official music video for the song, and on the band's Autoamerican album.
Not the Jensen Ackle's version obviously, but one equally as cool.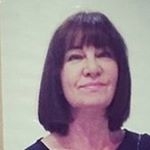 Latest posts by Michelle Topham
(see all)