Listen to Blue Oyster Cult's '(Don't Fear) The Reaper' from iZombie with its amazing guitar riff
Listen to Blue Oyster Cult's '(Don't Fear) The Reaper' from iZombie — that guitar riff is so cool
American rock band Blue Oyster Cult's iconic song '(Don't Fear) The Reaper' was featured on the soundtrack of the latest episode of iZombie this week — Season 3, Episode 9, "Twenty Sided, Die".
The track was played at the end of the episode as Blaine reads the article on Baracus to his father and then throws him some brains, and Spence and Mr. Boss meet each other.
And it is a funny thing every time I hear Blue Oyster Cult's '(Don't Fear) The Reaper', because I never seem to recognize the title of the song, even though I've listened to it 9,000 times.  So, when the first bars of the song start to play, and I hear that amazing guitar riff, I'm happily surprised with "Oh yeah, it's that cool song".
It is also one of the most recognizable songs of the last 40 years, with the track appearing on several 'Best Of' critics' lists over the years.
And it's one of those songs other bands love covering as well, with '(Don't Fear) The Reaper' being covered by bands like Big Country, The Beautiful South, Wilco and Swedish doom metal band Candlemass.
Blue Oyster Cult's '(Don't Fear) The Reaper' is from the band's 1976 album Agents of Fortune. It was then re-released on The Essential Blue Oyster Cult in 2012.
Listen to the song in the video below. Isn't that just the coolest song, and don't you love that addictive guitar riff and subsequent solo?
And, for more tracks from iZombie (which really does have some truly stunning soundtrack music), check out:
Listen to Pearl Jam's 'Just Breathe' from iZombie 
Listen to Lissie's 'Little Lovin'  from iZombie — it's so cool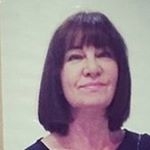 Latest posts by Michelle Topham
(see all)