Scottish electronic music duo Boards of Canada's 'Slow This Bird Down' was that mesmerizing music playing on the post-apocalyptic TNT series Snowpiercer this week — Snowpiercer, Season 1, Episode 6, "Trouble Comes Sideways".
The track was heard on the episode as Zarah tells Miss Audrey not to go ahead with the planned work strike.
Boards of Canada's 'Slow This Bird Down' is from the duo's 2005 third studio album The Campfire Headphase.
That album received positive reviews and made it to the 41st spot on the UK Albums chart. It fared even better on the Dance Albums chart peaking at #2 and on the UK Independent Albums chart at #4.
It also charted in seven other countries, including the United States where it made it to #5 on the U.S. Heatseekers Albums chart.
Boards of Canada is brothers Michael Sandison and Marcus Eoin.
They have been creating electronica, ambient, IDM and psychedelia together since 1986 when they named their band Boards of Canada after the National Film Board of Canada (the NFB). The pair lived in Calgary with their father for several years, and so watched films that had been rated by the NFB as children.
Three years after they first started performing together the band was reduced to just the two brothers and has been largely that way ever since.
In the last 22 years, Boards of Canada has released four studio albums and six EPs. The duo's last release was in 2013 with their studio album Tomorrow's Harvest.
Listen to the mezmerizing Boards of Canada's 'Slow This Bird Down' from Snowpiercer in their unofficial music video below.
Snowpiercer stars Jennifer Connolly, Daveed Diggs, Mickey Sumner and Alison Wright. The first season can be watched on TNT. There are currently four more episodes of the first season of the series to be aired, with the finale airing on July 19th, 2020.
The show has already been greenlit for a second season.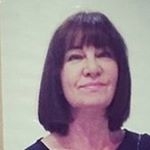 Latest posts by Michelle Topham
(see all)