Listen to BoDeans 'Hey Pretty Girl' from Dawson's Creek, Season 1, Episode 1, "Pilot"
One of the first scenes in the iconic teen drama Dawson's Creek featured the BoDeans 'Hey Pretty Girl', and Jen getting out of a taxi and walking towards the dock where Dawson, Joey and Pacey are filming a 'monster of the deep' movie.
That teen drama is showing up on Netflix next week (November 1st) and, of course, a new generation of fans are going to go crazy, not only for Joey, Dawson, Jen and Pacey, but also for the awesome songs the show's music supervisors used throughout the show.
BoDeans 'Hey Pretty Girl', by the way, is from the American alternative rock band's sixth studio album Blend, which was released in 1996 via Slash Records.
The album was not as successful as previous BoDean releases, only reaching #132 on the Billboard Albums chart.
Surprising really, as many of the tracks on the album were just like 'Hey Pretty Girl' — a rocking beat, catchy melodies and addictive.
As for Dawson's Creek, all six seasons of the teen drama starring Katie Holmes, Joshua Jackson, James Van Der Beek, Michelle Williams, Mary Margaret- Humes and John Wesley Shipp will be streaming on Netflix beginning on November 1st.
And, if audiences nowadays are like those back in 1998, when the show first premiered, the show will be one of Netflix's biggest hits this year. Especially as the same issues teens deal with nowadays were just as prevalent over 20 years ago.
Listen to BoDeans 'Hey Pretty Girl' as featured on Dawson's Creek in the video and Spotify player below.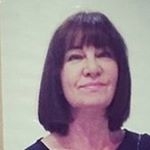 Latest posts by Michelle Topham
(see all)