Remember that fabulous Natalie Imbruglia song 'Torn', the song that she released as her first single back in 1997, and that then catapulted her to international fame? Well, 'Torn' has just gotten a cover version from none other than YouTube superstars Boyce Avenue, who uploaded a cool music video of their version of the song a few hours ago.
The Boyce Avenue music video of 'Torn' was filmed in Sydney, Australia just across from the Sydney Opera House, and the song got the usual Boyce Avenue treatment, thus becoming a little more 'rock' than Imbruglia's original version.
Which, as usual, means it is gorgeous, just in a different way.
Listen to Boyce Avenue's cover of 'Torn' in the video below. Is there any song they cannot produce that isn't just beautiful? And don't you just love the rocking sound of this one?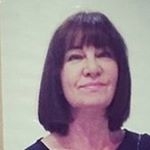 Latest posts by Michelle Topham
(see all)