Britney Spears' 'Toxic' was played right at the beginning of the explosive season finale of High Desert this week — High Desert, Episode 8, "I Need a Hero" — as Heather and her father are stopped by the cop.
So she gets out of the car and stabs him to death.
Advertising
Heather then goes back to the truck only to discover her father has been shot in the head by a stray bullet.
Britney Spears' 'Toxic', of course, is one of the American pop singer's biggest hits.
The song was released in 2003 as the second single from the singer's fourth studio album In The Zone, which came out on the Jive record label.
The techno pop, dance pop track became a massive hit for the singer charting at #1 in 12 countries, and hitting the top spot on three American charts.
It also made it to #9 on the Billboard Hot 100, and charted in the Top 5 in Austria, the Czech Republic, Denmark, Germany, Portugal, Italy, France, Sweden and Switzerland.
Advertising
The Bollywood-influenced song went on to be universally critically acclaimed, with critics lauding both the music and its superb hook, and Spears' vocals.
To this day, Britney Spears' 'Toxic' is the only song the American singer has released that has won her a Grammy Award. In the case of 'Toxic', a Grammy for Best Dance Recording,
The track also won an Ivor Novello Award, a Teen Choice Award, several Now! Awards and was nominated for a slew of others.
Listen to Britney Spears' 'Toxic' as heard playing at the beginning of the High Desert season finale this week in the song's music video, and on Spotify below.
The music video for the song, by the way, has earned the singer over 617 million views so far and counting.
The entire first season of High Desert is now streaming on Apple TV.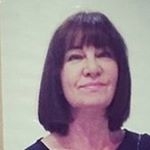 Latest posts by Michelle Topham
(see all)