Listen to Buddy Holly's 'True Love Ways' from Nine Perfect Strangers finale, Episode 8
Iconic American singer songwriter Buddy Holly's 'True Love Ways' was one of the songs heard on the soundtrack of the Nine Perfect Strangers finale last night — Nine Perfect Strangers, Episode 8, "Ever After".
The song was played as Masha (Nicole Kidman) is looking in the mirror.
The late Buddy Holly's 'True Love Ways' was posthumously released in early 1960, with a version he recorded with the Dick Jacobs Orchestra.
The recording was from the singer's last ever recording session, and came out over a year after Holly's death in a plane crash in early 1959.
Holly was killed at the tragically young age of just 22-years-old. He had been married for just six months.
Killed along with him was fellow singer Ritchie Valens, who was only 17, the musician/DJ The Big Bopper, and the plane's pilot.
'True Love Ways' was released again in 1965 by British duo Peter and Gordon. That cover version was a hit in six countries, including the United States and the UK.
It has also been recorded since by country singer Mickey Gilley, English pop singer Cliff Richard, French singer Dick Rivers and, oddly in a duo by David Essex and Catherine Zeta-Jones.
The eeriest history of 'True Love Ways', however, was its recording by Ricky Nelson, also just five days before his death in a plane crash in December, 1985.
Listen to Buddy Holly's 'True Love Ways' as heard on Nine Perfect Strangers in the video below, which features the studio introduction to the recording, as well as on the 60-song Memorial Collection album released in 2009.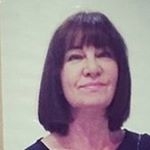 Latest posts by Michelle Topham
(see all)