Buffalo Springfield's 'For What It's Worth' was that song playing on the new British comedy series Still Up this week as Lisa is on the bus confronting the man who has stolen her dress.
The track was playing as she stands up as the man and his friends are attempting to get off the bus, and begins to take her clothes off.
Advertising
It is one of several cool songs on the Still Up soundtrack with just three episodes released so far.
When was Buffalo Springfield's 'For What It's Worth' first released?
While you may have recognized the Buffalo Springfield song playing on the soundtrack of Season 1 of Still Up, you may not have known what the song was called or when it was first released.
After all, classic rock songs are often easy to recognize, but sometimes impossible to remember the details about them.
Here's what you need to know about Buffalo Springfield's 'For What It's Worth' then.
The song, which is considered an "anti-war song", was first released by the iconic American/Canadian indie rock band Buffalo Springfield in December, 1966.
Advertising
Upon release, the rock track shot to #7 on the Billboard Hot 100 chart, as well as hitting #7 on the Cash Box Top 100 and #8 on the Record World Top 100 chart.
It has since become a popular Buffalo Springfield song, as well as a song that has been featured in several anti-war/anti-establishment movies and TV series, as it is nowadays thought of as a protest song.
Especially with lyrics like this:
There's battle lines being drawnNobody's right if everybody's wrongYoung people speaking their mindsGetting so much resistance from behind
Listen to Buffalo Springfield's 'For What It's Worth' via the band's debut self-titled studio album, and in the video.
RELATED: Jack White's 'I Guess I Should Go to Sleep' was played on the new Apple TV Plus series Still Up this week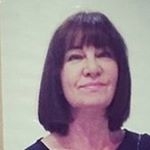 Latest posts by Michelle Topham
(see all)