The British indie rock band Cabbage's 'Uber Capitalist Death Trade' was featured on the new season of Peaky Blinders this week — Peaky Blinders, Season 5, Episode 1, "Black Tuesday".
It was the apt song that was playing as Thomas visited the House of Commons.
Cabbage's 'Uber Capitalist Death Trade' is the first track from an EP released in 2017. Called Young, Dumb and Full Of…., it was a compilation of songs from the band's earlier EPs.
A year later Cabbage released their debut album Nihlistic Glamour Shots on Skeleton Key Records. The album was quite successful for the Manchester based band, charting at #21 on the UK album chart.
Cabbage's current lineup  is frontmen Lee Broadbent and Joe Martin. guitarist Eoghan Clifford, drummer Asa Morley and bassist Stephen Evans.
Listen to Cabbage's 'Uber Capitalist Death Trade' in a superb live performance of the track at BBC Introducing Session in the video below.
You can also check out their debut album Nihilistic Glamour Shots in full in the Spotify widget below that.
Advertising
Peaky Blinders Season 5 began airing on BBC One this week, NOT on BBC Two. It's expected to show up on Netflix sometime later in the year.
Related: Radiohead's 'Pyramid Song' showed up on Peaky Blinders, Season 4 — listen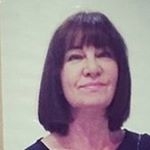 Latest posts by Michelle Topham
(see all)