American rock band Chicago's 'Saturday in the Park' showed up on the soundtrack of the long-running NBC drama series This Is Us this week — This Is Us, Season 6, Episode 11, "Saturday in the Park".
The song was sung by Kate, with alternate lyrics, as Toby and Kate are heading to the park with Jack and Hailey.
Chicago's 'Saturday in the Park' is from the iconic band's fifth studio album Chicago V.
Released as a single in 1972 via Columbia, the song became a big hit for the band making it to #3 on the Billboard Hot 100, as well as charting in Canada and Australia.
It also helped get their Chicago V album to #1 on the Billboard 200 chart, making it one of the biggest hits for the band since it was founded in 1967.
The album was also critically acclaimed and, to this day, is still thought of as one of the best albums of the 1970s.
Listen to Chicago's 'Saturday in the Park' on the expanded and remastered version of their Chicago V album, and in the video.
Advertising
Nowadays, it is still one of the band's most recognized songs.
There is also a cool live performance of the track the band gave in 2017 for PBS Soundstage worth a watch below.
You can watch the latest season of This Is Us on NBC.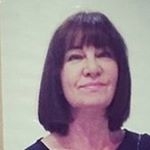 Latest posts by Michelle Topham
(see all)