Australian-British music project Dead Can Dance's 'The Host of Seraphim' was played on the latest episode of How To Get Away with Murder this week — How To Get Away with Murder, Season 6, Episode 9, "Are You The Mole?" (aired on November 21st, 2019).
The track was heard during the montage of scenes as we hear Annalise leaving a voice message, Oliver discovering Asher is missing, Asher appearing covered in blood, and Gabriel listening to a recording.
Advertising
Dead Can Dance's 'The Host of Seraphim' is from the music projects's 1988 fourth studio album The Serpent's Egg via 4AD. The track was also re-released three years later on the 1991 compilation album A Passage in Time.
'The Host of Seraphim' was the majestic opening to the 1988 album. It was written by band founders Lisa Gerrard and Brendan Perry, and to this day is thought of by many music critics as the finest piece of music the pair ever produced together.
The critically-acclaimed track has appeared on several movie soundtracks since its release, including Lords of Chaos, the documentary Baraka (see the heart-breaking scenes from that film above), and The Mist.
It has also been featured twice on How To Get Away with Murder — this week's episode as well as on Episode 15 of Season 3.
Advertising
Listen to Dead Can Dance's 'The Host of Seraphim' on the remastered version of The Serpent's Egg, which you can listen to in full below.
The entire album is a phenomenal piece of work.
As for Dead Can Dance, the project was founded in 1981, has disbanded, reformed and disbanded several times.
Since their beginning, the members have also produced nine studio albums together, one EP, two live albums and four compilation albums.
The music project finally reformed in 2011, and has been together ever since. They will be touring North and South America beginning in April, 2020 with special guest Danish singer songwriter Agnes Obel.
Upcoming tour dates are available on their website.
Related reading: Dead Can Dance's 'Threshold' has insistently pounding drums and haunting vocals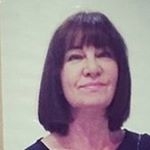 Latest posts by Michelle Topham
(see all)