Demi Lovato has released the new single from her upcoming fifth album. Called 'Cool For The Summer', it was written by Lovato in collaboration with Max Martin, Ali Payami, Alexander Erik Kronlund and Savan Kotech.
'Cool For The Summer' is a dance pop song that's quite a bit different than the type of music Demi Lovato normally produces. It's highly produced, Lovato's voice is far softer than it usually is, and fans are saying she sounds very much like Katy Perry. Particularly when you think about the singing style in Perry's smash hit 'I Kissed a Girl'.
That being said, both 'Cool For The Summer' and 'I Kissed a Girl' were co-written by Max Martin, so not surprising some fans are saying they sound quite a bit alike.
As far as I can see, though, Lovato's new single doesn't sound that similar to Katy Perry's 'I Kissed a Girl'. It's far more rock, for one thing. And, personally, I quite like it.
Listen to it below.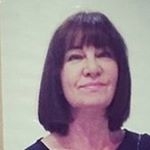 Latest posts by Michelle Topham
(see all)