Depeche Mode's 'Personal Jesus' may have been released in 1989, but that hasn't stopped it being featured in TV shows, including in this week's new Netflix teen drama series The Society.
The track showed up at the beginning of the first episode at the party — The Society, Season 1, Episode 1, "What Happened".
'Personal Jesus' was written by the band's keyboardist and guitar player Martin Gore, and is originally from the British electronic band's seventh album Violator. It was only the second Depeche Mode song to ever make it to the Top 40 in the United States.
In Germany, the song really grabbed the attention and the hearts of fans, as it climbed to the number 5 spot and stayed on the German singles chart for 23 weeks.
The track was re-released in 2011 for the band's remix compilation album Remixes 2: 81–11.
As for the Netflix series The Society, it's an interesting one. Being as how it is a modern version of Lord of the Flies, with a bit of the supernatural thrown in.
It gets even more interesting when, once the teens realize they won't be getting back to their old ways of life any time soon, they start to figure out how to build a new community right from the first brick.
The Society stars Kathryn Newton, Gideon Adlon, Sean Berdy, Natasha Liu Bordizzo, Jacques Colimon,  Olivia DeJonge, Alex Fitzala and a slew of other young actors.
Just a couple of days after release, and the series is already being positively reviewed by many critics. Fans are also asking if season 2 will be a thing. So, yes, even though Netflix does not release viewing numbers, from comments all over social media, The Society is looking as if it is already a hit.
Listen to Depeche Mode's 'Personal Jesus' from The Society, and watch the original official music video for the track below.
You can also hear their album Violator, the Remastered Edition in its entirety via the Spotify widget below that.
Related Reading: Listen to Lizzo's 'Truth Hurts' from Netflix film Someone Great
Depeche Mode's 'It's No Good' from the Black Manta suit scene in Aquaman was the perfect choice — listen here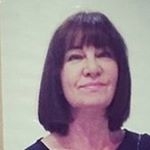 Latest posts by Michelle Topham
(see all)