The Peacock/NBC Universal series Wolf Like Me, Season 2 is here this week with the usual crazy werewolf plot and a slew of superb songs on the show's soundtrack.
A soundtrack that ended the second season's first episode with Dolly Parton's 'Coat of Many Colors' – the song Mary is playing for her baby, as we see the baby inside her womb open its eyes — Wolf Like Me, Season 1, Episode 1.
Advertising
A creepy scene indeed as, from what we have seen of the not-so-normal relationship between Gary and Mary, we all know things will probably end up even crazier from here.
Dolly Parton's 'Coat of Many Colors'
The song was written by Parton about her childhood, and is the second single from the American country singer's eight studio album of the same name, which came out in late 1971.
In the song, the girl's mother makes her a 'coat of many colors' out of rags the family were given, as they couldn't afford to buy her a coat.
The girl is proud of the coat, which she thinks is beautiful, until school bullies make fun of her.
So with patches on my britches and holes in both my shoes
In my coat of many colors I hurried off to school
Just to find the others laughing and making fun of me
In my coat of many colors my mama made for me
It is a song Dolly Parton says is based on an incident in her childhood, growing up in a poor family of 12 children, all of whom lived in a one-room cabin with their parents.
Advertising
But a childhood that the singer has insisted was mainly happy due to her parents always making them feel loved, even though they were always dirt poor.
Just like Mary will likely love her own baby, eh?
Listen to Dolly Parton's 'Coat of Many Colors' as heard on the new season of Wolf Like Me this week in the video, and via her The Essential Dolly Parton album.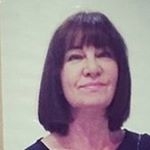 Latest posts by Michelle Topham
(see all)