Every time another country announces their Eurovision 2016 song, I cringe as, so far, most of them have been dire. But there was no cringing when the Netherlands announced today their competitor for Eurovision 2016 would be Douwe Bob singing 'Slow Down', a cool country-vibed song with a bit of folk thrown in.
Because, not only is 'Slow Down' a good song, and one of those songs the first time you hear it you don't actually realize how good it is, but it's one of only a couple that has a well-produced, interesting music video to accompany it.
As for Douwe Bob, he is a Dutch singer songwriter who won a popular competition in the Netherlands — The Best Singer-Songwriter in the Netherlands — in 2012. Since then, he has released two solo albums, the first of which hit the number 7 position in the Netherlands album charts. The last one made it all the way to number 1.
We will first hear Douwe Bob's 'Slow Down' at Eurovision 2016 during the first semi-final on May 10th. Personally, I think it's a shoe-in for the final as, just listening to the song and hearing Douwe Bob talk about how he is going for the number one spot, I can tell you now this guy really means business.
Meanwhile, watch and listen to his Eurovision 2016 entry in the video below. I love it.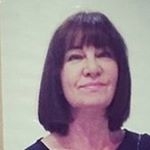 Latest posts by Michelle Topham
(see all)