Listen to Dusty Springfield's 'Windmills of Your Mind' from 'The Grand Tour' — A Cool Classic
Listen to Dusty Springfield's 'Windmills of Your Mind' from 'The Grand Tour'
The new series 'The Grand Tour' is continuing its inclusion of superb music by featuring the classic Dusty Springfield song 'Windmills of Your Mind' on its latest episode (16th December, 2016) — Season 1, Episode 5, "Morroccan Roll".
'Windmills of Your Mind' was first heard on the soundtrack of the 1968 movie The Thomas Crowne Affair, and was sung by Noel Harrison. Jerry Wexler, the president of Atlantic Records at the time, heard the song, loved it and decided it would be a good addition to Dusty Springfield's upcoming album Dusty in Memphis.
The song was never liked by Springfield, though, who always said she couldn't identify with the lyrics.
It did, however, become one of her biggest hits after massive promotion by Wexler, and eventually reached the number 3 spot on the Billboard's Easy Listening chart.
Listen to Dusty Springfield's 'Windmills of Your Mind' in the video below as featured on 'The Grand Tour' this week. And, no matter what Springfield thought of the song, I always loved her version of it.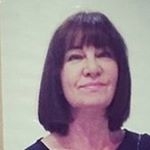 Latest posts by Michelle Topham
(see all)