One of my all-time favorite anime series is Black Clover. A shounen anime featuring some of the best-written and most interesting characters of any anime series in the last 20 years.
Along with those wonderful characters and fascinating storylines, Black Clover also had a slew of exceptionally good opening theme songs.
In fact, as a music journalist who listens to more music than I could ever explain, and a lot I hate, shockingly every Black Clover opening theme song was one I really liked.
So much so, I have had several of them on repeat for months now.
If, like me, you are in love with every Black Clover opening theme song, or even if you just like them a lot, here then is every OP from the shounen anime in order, and with the list of episodes they appeared in.
That way you can listen to them as much as I still do.
'Haruka Mirai' by Kankakupiero (this Black Clover opening theme song appeared on episodes 1-13)

For me, Kankakupiero's 'Haruka Mirai' is still the most 'quintessential' Black Clover opening theme song, as it really did kick the anime series off with a massive rock-style bang.
A powerful song that promised an exciting, fast-paced, high-energy series populated with some of anime's most wonderful characters. A promise that definitely came true in all 170 episodes.
Related: How to watch Black Clover in order, including every season and the specials
And yep, it comes with a rocking music video as well.
'PAiNT it BLACK' by BiSH (the Black Clover opening theme song featured on episodes 14-27)

I must admit, it took a couple of episodes for 'BiSH's 'PAiNT it BLACK' to grow on me, which is odd as I am a huge BiSH fan and generally love everything the all-girl group puts out.
After reflection, I am putting that reticence over 'PAiNT it BLACK' down to just utterly loving 'Haruka Mirai' and slightly disappointed it wasn't being used anymore. But…once I gave BiSH's opening theme song a chance, I fell in love with it just like I do everything the girls create. To the point that it is now one of my Top 5 Black Clover opening theme songs.
Especially because it comes with a rocking music video as well.
'Black Rover' by Vickeblanka (appeared on episodes 28-39)
Another high-energy rock song, 'Black Rover' by synthpop singer Vickeblanka is a little bit difference than some of the other Black Clover opening theme songs in that the verses are a little more mellow — with both vocals and beat.
That being said, 'Black Rover' is still an addictive song, with a banging beat, the addition of a cool piano and a gorgeous build up to that absolutely enormous chorus.
'Guess Who Is Back' by Kumi Koda (appeared on episodes 40-51)
Japanese singer Koda Kumi's 'Guess Who Is Back' seems to me to be an even more modern take on a Black Clover opening theme song, with its urban, hip feel and right in your face lyrics.
It is also a song that is perfect as the Black Bulls' theme song — as that's how they always are.  Urban, hip, in your face and not backing down for anyone.
This one is in my Top 5 of all Black Clover opening theme songs too, as I love a woman with a big attitude, and because it is the OP out of all others that fits the opening animation it plays with so well.
'Gamushara' by Miyuna (on Black Clover episodes 52-64)
Another Black Clover opening theme song from a solo female singer, Miyuna's 'Gamushara' is pretty astounding in just about every way.
Not only is the song a banger that features Miyuna's gorgeously husky voice and a catchy melody and chorus, but she was only 16-years-old when she recorded it.
Related: Black Clover ending animation #11 perfectly shows why each Black Bull member is so wonderful
The track came with a fabulous music video too (watch above).
'Rakugaki Page' by Kankakupiero (appeared on Black Clover episodes 65-76)
Rock band Kankakupiero are back from their first Black Clover opening theme song to provide the sixth OP for the hit anime series.
This time it's Kankakupiero's 'Rakugaki Page'. Another raucous rock song that continued to launch each new subsequent episode of Black Clover into the stratosphere.
The track has pounding drums, cool backing vocals, really nice harmonies and superb lead vocals.
Kankakupiero is also wonderfully rare in Japan in that, while providing theme songs for a number of anime series, they continue to be entirely independent — not signed to a label, but preferring to release their music via their own company, JIJI INC, instead.
'JUSTadICE' by Seiko Oomori (appearing on episodes 77-94)
For me, this was my favorite of all Black Clover opening theme songs, due to that incredibly powerful chorus with its repetitive lyrics, Seiko Oomori's almost scream-like vocals in places, awesome guitars and, of course, because the lyrics also feature the words 'die,die,die'.
'JUSTadICE' is an amazing song to dance around your living room to. So much so, I often rewound the opening animation of each of the Black Clover episodes it appeared on just so I could dance a bit longer.
The 'JUSTadICE' music video also features an interesting ending couple of minutes that give a close-up look at the wild costumes, and shows how parts of the video were filmed.
'Sky and Blue' by GIRLFRIEND (appearing on Black Clover episodes 95-102)
Japanese four-member all-female pop rock band GIRLFRIEND's 'Sky and Blue' appeared on fewer Black Clover episodes than other opening theme songs, which is a pity as the song is brilliant.
Sure, it is a little more low-key and 'gentle' than some of the other OPs, but it has a crazy addictive chorus, and out of all the songs it really suited the character of Noelle so well.
'Sky and Blue' also has almost 10 million plays on Spotify, so fans liked it well enough.
'RIGHT NOW' by EMPiRE (played on Black Clover episodes 103-115)
Another all-female band, this time alternative idol group EMPiRE, was responsible for the ninth Black Clover opening theme song 'RiGHT NOW', and it is another addictive banger with its slamming vocals, catchy melody and wild sound.
'RiGHT NOW' is also the Black Clover opening theme song whose lyrics perfectly describe the plot of the anime:
The battles we can't lose in this decayed world
Even against unbelievable odds — No, No,No
There's no way we will lose
The song's official full-of-fire music video is also one of the most powerful from the entire anime series.
'Black Catcher' by Vickeblanka (played on episodes 116-128)
Vickeblanka's second Black Clover opening theme song is 'Black Catcher', a track that, if you look at the almost 37 million YouTube views its music video has earned so far, it is obvious is a fan favorite.
Personally, I understand that, as Vickeblanka's 'Black Catcher' is a helluva cool track. What with its fast-paced, piano-driven melody,  catchy chorus, and the singer's dynamic but almost falsetto vocals.
Plus, isn't 'Black Catcher' a high-drama song, just like Black Clover is a high-drama series?
'Stories' by Snow Man (heard on episodes 129-140)
Japanese idol boy band Snow Man was the group chosen to perform the 11th Black Clover opening theme song 'Stories', and what a song, eh?
The success of 'Stories' is in everything about the song being addictive — from its snappy melody, soaring vocals, fast-paced, head-bobbing beat and the way it makes you want to get up and dance.
It's one of those songs where you hear the melody once, and are still humming it three hours later. And it's one of those songs that several fans have said is their "cheer song".
Yep, I get that.
'Eien ni Hikare' by TOMORROW X TOGETHER (Black Clover opening theme song on episodes 141-157)
South Korean boy band were the only non-Japanese artists performing a Black Clover opening theme song, with their song 'Eien ni Hikare' (aka 'Everlasting Shine').
A song, with its gorgeous melody, was probably the most catchy song of all of them, and one that I listened to for weeks after I first heard it.
Because it was the way the boys sing "Shine like a diamond' that not only hit the spot for me, but made me think about Asta and his lifelong dream to be the Wizard King.
'Grandeur' by Snow Man (used in episodes 158-170)
Idol boy band Snow Man was back with a second Black Clover opening theme song very fast, with their 'Grandeur' being chosen as the final one soon after their first.
The piano-driven, shout-filled track was a wonderful choice for the last OP used on the series, as it is so upbeat and seems so hopeful.
Just like we wanted to leave those wonderful Black Clover characters millions of us love so much — hopeful all their stories would end well.
Well, until we get to see the conclusion of those stories in the upcoming movie, that is.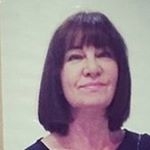 Latest posts by Michelle Topham
(see all)