Fetty Wap's debut album will release tomorrow, September 25th, but if you can't wait, now, there's no need to, as you can listen to Fetty Wap's debut album streaming in its entirety on Spotify.
And there are two things I'd like to comment about this.
First, I am loving Fetty Wap's music, and this debut album is incredible. Of course, it includes the smash hit "Trap Queen", and "My Way", but I'm also addicted to "How We Do Things" and "Whateva".
The whole massive 20-track album, though, is a tour de force from the powerful cover art to the energy coming from Fetty Wap on every song. Just brilliant.
And second, thanks to NPR for finally unblocking the music they share, as it used to be anyone outside the US couldn't listen to it. Now? It seems to be available just about everywhere.
Now listen to Fetty Wap's debut album in its entirety in the NPR plugin below — it's the explicit version they're streaming, just in case you care. You can also listen to each track individually and see the track listing at NPR.
And, of course, buy the album. It even has three versions — Deluxe Clean, Deluxe Explicit, Clean and Explicit.
Update: We have substituted the Spotify playlist for the NPR version, which they have sadly deleted from their site.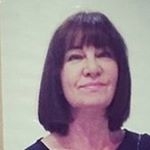 Latest posts by Michelle Topham
(see all)