American rock band Grant Lee Buffalo's 'Mockingbirds' was played at the end of the eighth episode of Beef on Netflix this week — Beef, Season 1, Episode 8, "The Drama of Original Choice".
'Mockingbirds' begins playing after Danny gets into a fight with George after George points a gun at him, and then slams him into a wall so George is knocked out.
Advertising
Danny then leaves him unconscious in the house and drives away. The track continues playing as he realizes Junie and the dog are in the car, and then carries on over the end credits.
Grant Lee Buffalo's 'Mockingbirds' came out in 1994 as a single from the indie band's second studio album Mighty Joe Moon.
The album went on to chart in seven countries, with its highest ranking in Norway, where it hit #8 on the Norwegian Albums chart.
The band members themselves were together from 1991 to 1999, although bassist Paul Kimble left in 1997.
Grant Lee Buffalo got back together in 2010 to 2014, during which time they mainly played live concerts and festivals before disbanding again.
Advertising
Lead singer Grant-Lee Phillips is now a successful solo artist.
Listen to Grant Lee Buffalo's 'Mockingbirds' from the Beef, Episode 8 ending scenes and credits on the indie band's Mighty Joe Moon album, and in the video.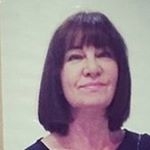 Latest posts by Michelle Topham
(see all)