Did you watch 'Sisters', and hear a song you thought was so incredibly beautiful, but didn't know what it was? I'm betting it was Greg Laswell's 'How The Day Sounds', a track from his 2008 album Three Flights From Alto Nido that is so lovely, it is one of those songs you will listen to over and over again just because it makes you feel so good.
As for Greg Laswell, he is an indie folk rock singer songwriter and producer from San Diego.
He is known for his six (so far) superb studio albums, but even more so for his songs that keep getting on the soundtracks of movies and TV shows. On shows like 'True Blood', 'Without A Trace', 'Smallville', 'Grey's Anatomy', 'Parenthood' and 'The Hills'. And now, of course, in the movie 'Sisters'.
No wonder really, as so many of the songs he creates are gorgeous.
Listen to Greg Laswell's 2013 remake of his song 'How The Day Sounds' in the lyrics video below. It was that song, wasn't it? And it's beautiful.
And is it just me who thinks his music sounds a lot like Coldplay?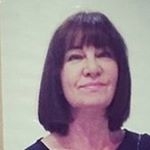 Latest posts by Michelle Topham
(see all)