Gregg Allman's 'Multi-Colored Lady' just one of the things that are superb about The Crowded Room
As critics, who often seem to be watching a completely different show than the rest of us, rate the superb Apple TV series The Crowded Room with one of the lowest scores on Rotten Tomatoes, we are only left to ask "Why?".
The Crowded Room has a brilliant cast, gorgeous cinematography and an interesting, quite gripping story.
Advertising
The drama is beautifully written as well.
Throw in it features some excellent music on its soundtrack, and I am simply bemused at the critics' response.
Then again, it is just one in a long line of reasons to disregard anything any so-called "critic" says as, in my opinion, they are usually more wrong than right.
Gregg Allman is the singer serenading Anabelle and Danny as they kiss
Take the music on The Crowded Room soundtrack, for instance, as it has featured some of the older tracks I used to love but haven't listened to in years.
Songs like Gregg Allman's 'Multi-Colored Lady', which was the song heard as Anabelle and Danny are kissing in Danny's bedroom, and the song is quietly playing in the background.
Advertising
That song was one of the tracks from the American singer songwriter's debut studio album Laid Back, which came out in October, 1973.
It was released after Allman's brother Duane, and the guitarist and leader of the Allman Brothers Band, was killed in a motorbike crash at the age of just 24-years-old, and soon after Alllman broke up with his first wife, Shelley Kay Jefts.
Hence the intense melancholic but utterly beautiful sound of the song.
Listen to Gregg Allman's 'Multi-Colored Lady' as heard on The Crowded Room in the  video, and on Allman's Laid Back album.
The first three episodes of the superb drama The Crowded Room are now streaming via Apple TV.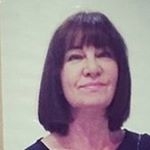 Latest posts by Michelle Topham
(see all)