Listen to Hannah Peel's 'The Almond Tree' from Kiss Me First
The first episode of the new Channel 4/Netflix collaborative series Kiss Me First featured Hannah Peel's pretty song 'The Almond Tree' during the closing credits — Series 1, Episode 1, "She Did Something".
'The Almond Tree' is from Hannah Peel's 2011 debut album The Broken Wave, and is a deceptively happy-sounding track. Listen closely to the song's lyrics, though, and you will probably think differently.
Advertising
As for Hannah Peel, she is a Northern Irish indie folk artist and electronic composer now based in the UK. Peel has released three studio albums, and four solo EPs, as well as nine singles. She is known for her sophisticated song structures and lyrics and, in some cases, for the quite strange things she sings about.
Her songs have been featured in the movie Anna Karenina, in trailers for the TV series American Horror Story, Coronation Street and Emmerdale Farm, and in the British TV series Dates for which she won a Royal Television Society award.
Peel also gave a gorgeous live performance of 'The Almond Tree' for the UK's The Crypt Sessions in 2011, which you can watch in the video below.
Listen to the album version of 'The Almond Tree' in the Spotify widget below that.
Advertising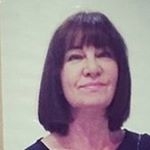 Latest posts by Michelle Topham
(see all)