One of the many wonderful things about the anime Attack on Titan is the soundtrack of each season.
Composed by Japanese composer Hiroyuki Sawano, every Attack on Titan soundtrack is a superb mix of quiet, beautiful instrumental pieces and enormously powerful orchestral compositions.
Take Hiroyuki Sawano's 'Len Zo 97N10 Hi Kyosetsu Mahle', that lovely instrumental piece that was played on the final episode of the final season of Attack on Titan — Attack on Titan, Season 4, Episode 28, "The Dawn of Humanity".
The piece was played as everyone is enjoying themselves at the party in the tent.
That instrumental piece begins quietly and elegantly, and then changes into a more joyous piece, which illustrates that scene perfectly as everyone is happy at just being together.
RELATED: Attack on Titan's 'Call of Silence' is beautiful — Listen
Right before, of course, we all know everything is likely to go to hell in a hand basket.
Listen to Hiroyuki Sawano's 'Len Zo 97N10 Hi Kyosetsu Mahle' from Attack on Titan, Season 4 in the video.
You can also hear the music on the Attack on Titan Season 3 soundtrack below as, of course, the track was also played during that season.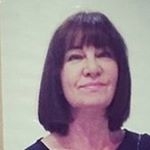 Latest posts by Michelle Topham
(see all)