Prolific British singer songwriter Holly Golightly's 'Walk a Mile' was featured on the supernatural series Lucifer this week — Lucifer, Season 5, Episode 12, "Daniel Espinoza: Naked and Afraid. An episode that is currently airing on Netflix.
The garage rock track was heard as Dan wakes up in the morning, and then gets ready for work.
Holly Golightly's 'Walk a Mile' is from the eleventh solo album from the indie rock singer.
Called Truly She is None Other, the album features Golightly singing, playing guitar and percussion, and is said to be one of her most accessible pieces of work.
Golightly got her start in a band, but has been releasing solo music since 1995 when she released her debut album The Good Things.
Since then, she has released 13 albums, with her latest hitting stores in 2018, as well as a slew of compilation albums and singles.
Listen to Holly Golightly's 'Walk a Mile' from Lucifer on her album Truly She is None Other below.
Oh and, yes, Holly Golightly is the London native's real name, as she was born Holly Golightly Smith.
And yes the British singer was named after the famous character in Breakfast at Tiffany's.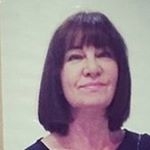 Latest posts by Michelle Topham
(see all)