The Hollywood Vampires debut album is due out on September 16th, but don't worry, you do not have to wait to hear it. You can already listen to it on Spotify.
The album includes classic rock songs like the Doors 'Five to One/Break On Through, Alice Cooper's School's Out meshed with Pink Floyd's Another Brick in the Wall, and The Who's My Generation.
Advertising
The album also features guest spots from icons like Joe Walsh, Sir Paul McCartney, Slash and Dave Grohl, and an opening narration from Sir Christopher Lee.
And how did a new band get these superstar musicians for their debut album? Well, when you're Alice Cooper, Joe Perry and Johnny Depp (aka Hollywood Vampires), it's pretty easy.
Listen to the Hollywood Vampires' debut album in the Spotify plugin below. It's classic rock and roll from a brand new band. Well. Sort of.
And, yep, if you love classic rock and roll, you are going to love this album. It's world-class.
You can grab the CD from September 16th onwards.
Advertising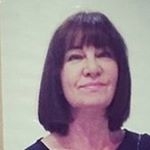 Latest posts by Michelle Topham
(see all)