American rock band Iron Butterfly's massive hit song 'In-A-Gadda-Da-Vida' was one of the superb tracks played on the Titans soundtrack yesterday –– Titans, Season 3, Episode 5, "Lazarus".
The song was heard playing as Crane is telling Jason about his resurrection, and then as he gives him a new persona — Red Hood — an anti-hero that will save Gotham.
The iconic rock band Iron Butterfly released the now classic 'In-A-Gadda-Da-Vida' in 1968.
The original is a massive 17-minute-plus jam track that took up one entire side of the band's In-A-Gadda-Da-Vida album, and is now known as one of the biggest influences in modern day rock music.
In today's music environment, it is actually a quite tame track but, back then, it was something completely unique. Particularly with its massively extended guitar and drum solos.
'In-A-Gadda-Da-Vida' is the only track Iron Butterfly ever released to make it into the Top 40 in the U.S.
The guitar-laden song charted in four countries — the United States, Australia, Belgium and the Netherlands — and was ultimately named one of VH1's greatest hard rock songs.
It is the song the band is still the most known for.
A band that was founded in 1966 and that has had a wide number of lineups over the years. And a band that, even after they disbanded for three years in 2012, is still around in a different form today
Listen to Iron Butterfly's 'In-A-Gadda-Da-Vida as heard on this week's episode of Titans in the video and on the band's In-A-Gadda-Da-Vida album down below.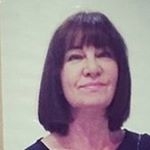 Latest posts by Michelle Topham
(see all)