I first came across James Blake's 'Are You Even Real?' when the British singer songwriter released his official vizualizer for the track back in August last year.
The vizualizer itself is stunning (watch below), but even that is overshadowed by the utterly gorgeous song, which is one of the most heart-breaking pieces of music you will ever hear.
So I was thrilled to hear James Blake's 'Are You Even Real?' show up on the latest episode of The Resident last night —  The Resident, Season 4, Episode 9, "Doors Opening, Doors Closing" — as a song this gorgeous deserves a larger audience.
'Are You Even Real?' is a stand-alone track the English singer released last year via UMG Recordings. So far, a new album from the talented singer has not been released, although millions of fans have been not-so-patiently waiting since his fourth album Assume Form was released in 2019.
That album garnered the ridiculously talented James Blake critical praise, a Grammy nomination for Best Alternative Music Album and became his highest charting album with appearances high up on charts in more than 20 countries, and a #1 spot on the U.S. Top Dance/Electronic Albums chart.
It is well worth a listen.
While you're at it, listen to James Blake's 'Are You Even Real?' as heard on The Resident as well in that gorgeous vizualizer music video for the song below, and on the Spotify player.
But, it is so hauntingly beautiful, I'll bet you can't only play it once?
You will find more music from The Resident on Leo Sigh here.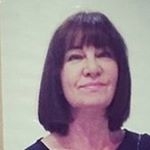 Latest posts by Michelle Topham
(see all)