American rock and folk singer Jim Croce's 'I Got a Name' was one of the 70s songs that showed up on the excellent Firefly Lane soundtrack this week — Firefly Lane, Season 2, Episode 2, "On the Road".
Jim Croce's 'I Got a Name' was first released in 1973 but, sadly, as an almost-tribute to the singer as he had been killed the day before the song's release in a plane crash at the age of just thirty.
Advertising
Even sadder really, as the song is all about a man being proud of who he is and where he wants to go in his life.
Regardless of what anyone else thinks about him.
Something that was also instrumental in why Croce decided to record the song in the first place, as his late father had had a dream for his son to be successful.
His father had died before he ever got to see him succeed.
The track charted at #10 on the Billboard Hot 100 chart, #4 on the Easy Listening chart, and #3 on the Cash Box Top 100 in the U.S.
Advertising
It also ranked high up charts in Canada, the Netherlands and Australia.
Listen to Jim Croce's 'I Got a Name' as heard on Firefly Lane on the singer's album of the same name, which was released three months after the singer's death.
RELATED: Blind Faith's 'Can't Find My Way Home' was one of the cool songs played on Firefly Lane Season 2 – Listen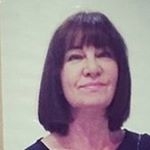 Latest posts by Michelle Topham
(see all)