Secret Invasion might not be anything any different, but it did feature a cool John Coltrane track
Yet another drama series in the Marvel Universe premiered this week (isn't anyone bored with these yet?).
This time it is Secret Invasion, a new series that follows Nick Fury (Samuel L. Jackson) and his allies, as they try to stop an invasion of Earth by shapeshifting Skrulls, and that premiered on Disney Plus this week.
Along with the predictable plot, Secret Invasion does seem to feature some decent songs/pieces of music on its soundtrack.
Including John Coltrane's 'Equinox', which was the jazz piece Fury put on the turntable as he is given a drink by Sonya and then asked why he is in Moscow — Secret Invasion, Episode 1, "Resurrection".
John Coltrane's 'Equinox' is one of those tracks you have probably heard hundreds of times if you have spent any time in jazz clubs around the world, as it is somewhat of a jazz classic.
But, of course, there likely isn't a saxophone player alive who can play the piece like Coltrane could.
John Coltrane's 'Equinox' was originally released in 1964 on the jazz musician's Coltrane's Sound album, although played in a different key than his later releases of the piece.
It is also a piece Coltrane had played live in concert many times before he actually released a recorded version on Coltrane's Sound.
That album by the way, as far as music critics and many fans of the jazz musician go, has since gone down as one of the best jazz albums of the last century.
Listen to John Coltrane's 'Equinox' as heard on Secret Invasion this week in the video and on the musician's Coltrane's Sound album.
Secret Invasion stars Samuel L. Jackson, Ben Mendelsohn, Cobie Smulders, Martin Freeman, Kingsley Ben-Adir, Charlayne Woodard, Killian Scott, Samuel Adewunmi, Dermot Mulroney, Christopher McDonald, Katie Finneran, Emilia Clarke, Olivia Colman and Don Cheadle.
It is currently streaming on Disney Plus.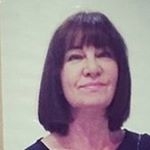 Latest posts by Michelle Topham
(see all)