The incomparable Josephine Baker's 'A Message from The Man in the Moon' was one of three songs from the American/French singer and actress featured on Lovecraft Country last night — Lovecraft Country, Season 1, Episode 7, "I Am".
The others were Baker's 'Besame mucho' and 'Piel Canela' — and all were perfect accompaniments to the show's premise.
That of Hippolyta Freeman (Aunjanue Ellis) heading across time and space, and stopping off in early 20th century Paris to become a dancer in a chorus line, and subsequently a friend of the iconic entertainer Josephine Baker (played by Carra Patterson).
In fact, Hippolyta could not have met a more perfect person as singer, dancer, actress, author and civil rights activist Josephine Baker, as she would be the ideal person for any woman attempting to rediscover her own self-esteem to emulate.
But especially for a black woman in the 1950s trying to overcome narrow expectations about her acceptable place in society, and then having the opportunity to meet one of the most iconic black women in the last 100 years.
One who always refused to allow anyone but herself to define her.
Listen to Josephine Baker's 'Besame mucho' from Lovecraft Country, Season 1, Ep. 7
Listen to the amazing Josephine Baker's 'A Message from the Man in the Moon' from that superb episode of Lovecraft Country in the video below.
The song was originally recorded in 1937, and has been released on various Josephine Baker compilation albums since then.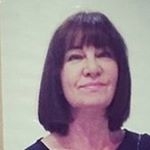 Latest posts by Michelle Topham
(see all)