Kendrick Lamar's 'PRIDE.' is the perfect song for that Franklin and Leon "best friend" scene
American rapper and singer Kendrick Lamar's 'PRIDE.' was the song playing at the end of last night's Snowfall right after Franklin tells Leon he is his best friend, and that he now feels completely free now his house has also been taken from him — Snowfall, Season 6, Episode 10, "The Struggle".
Kendrick Lamar's 'PRIDE.' is one of the tracks from the rapper's fourth studio album DAMN., which came out in April, 2017 on the Top Dawg Entertainment label.
Advertising
The hip hop song made it onto charts in 11 countries.
In the United States, it ranked at #37 on the Billboard Hot 100 and at #22 on the Hot R&B/Hip-Hop Songs chart, which gave Lamar massive exposure.
The track also charted high up on charts in the UK, Portugal, Ireland and Canada, and has gone on to be a fan favorite.
The lyrics of 'PRIDE.' talk about people obsessing over and getting angry about small things all over "false pride", with Lamar warning if you are going to feel pride, be sure it is for the right reasons:
My feelings might go numb, you're dealing with cold thumb
I'm willing to give up a leg and arm to show empathy from
Pity parties and functions and you and yours
A perfect world, you probably live another twenty-four
I can't fake humble just 'cause your ass is insecure
I can't fake humble just 'cause your ass is insecure
A perfect track to musically illustrate that Snowfall scene, right?
Advertising
Because, when your pride can't possibly take another hit, maybe discarding it completely is the right answer, eh?
Listen to Kendrick Lamar's 'PRIDE.' as heard on last night's Snowfall in the video and on the music player.
You can currently watch the superb sixth season of Snowfall via FX.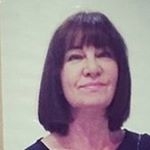 Latest posts by Michelle Topham
(see all)