Listen to Labi Siffre's 'I Got the…' from Better Call Saul, Season 5, Episode 8 — that beat is amazing
British singer songwriter Labi Siffre's 'I Got the…' (2006 remastered version) was featured on the new episode of the AMC series Better Call Saul last night (April 6th, 2020) — Better Call Saul, Season 5, Episode 8, "Bagman".
The song was heard as Jimmy and Mike are walking through the New Mexico desert dragging with them enormous amounts of cash, a rifle and some camping supplies.
Siffre's 'I Got The…' was originally released in 1975 on the singer's fifth studio album Remember My Song.
The track was not released as a single until 2006, however, when the remastered version hit store shelves as a response to various hip hop artists using samples from 'I Got the…' in their own songs.
The remastered version of the song was produced by Derek Lawrence and Big Jim Sullivan. The track was written by Siffre.
Labi Siffre himself is a singer, songwriter, poet, playwright and musician.
During his 18 years of writing and recording music, he released 10 studio albums and one live album. He also had four singles that charted in the UK.
Since 1988, however, Siffre has concentrated more on his writing than his music, preferring to write essays, stage plays and poetry than music.
Listen to both the original and remastered versions of Labi Siffre's 'I Got the…' as featured on Better Call Saul in the videos below.
It is not the first song Siffre has had show up on a hit TV series either.
His music has also been used for shows like This Is Us, Misfits (UK), The Defiant Ones, Sisters and in the British crime drama In The Dark.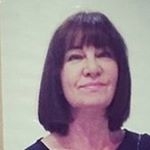 Latest posts by Michelle Topham
(see all)