American rapper Latto was one of the stellar contemporary artists whose music was played on the latest episode of She-Hulk: Attorney at Law last night — the She-Hulk: Attorney at Law season finale Season 1, Episode 9, "Whose Show Is This?"
In this case, Latto's 'Big Energy', which was played as Jen is fighting her way past security on her way to meet K.E.V.I.N., the Knowledge Enhanced Visual Interconnectivity Nexus.
Advertising
Latto's 'Big Energy' was released in late 2021 as the lead single from her second album 777.
The song soon became the indie rapper's breakthrough release in both the U.S. and internationally.
The pop, funk rap song went on to hit #1 on three U.S. charts, including the Mainstream Top 40, as well as charted at #1 in Canada and high up on charts in 11 other countries.
It was known for its heavy sampling of the Tom Tom Club hit 'Genius of Love'.
'Big Energy' also got a remix with Mariah Carey and DJ Khaled that not only hit #1 on the US Digital Song Sales chart.
Advertising
It also made it to # 21 on the UK Singles chart, becoming Latto's first hit in that country.
Listen to Latto's 'Big Energy' as heard on She-Hulk: Attorney at Law on her 777 album, and in the song's gambling-heavy music video.
Listen to more songs from the She-Hulk soundtrack on Leo Sigh, and learn more about Latto on her official website.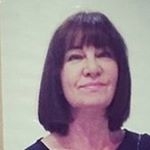 Latest posts by Michelle Topham
(see all)