American country pop singer Lee Hazlewood's 'We All Make The Flowers Grow' was featured on the soundtrack of Bad Sisters last night — Bad Sisters, Season 1, Episode 9, "Going Rogue".
The song was played as Grace is telling the sisters that John Paul has died. It continues playing over the end credits.
'We All Make The Flowers Grow' was recorded and released by Hazlewood way back in 1969 for this debut studio album Trouble is A Lonesome Town.
Lee Hazlewood, with the massive output of music he managed over his more than 50 year career, is now known as one of America's most iconic singer, songwriter, record producers. Especially for his years long collaborations with Nancy Sinatra and guitarist Duane Eddy.
Hazlewood released more than 20 solo studio albums during his long career, along with six collaboration albums — three of them with Nancy Sinatra.
He also produced or wrote more than 20 singles for other artists, including Nancy Sinatra, Frank Sinatra, The Woodchucks and jazz singer Barbara Dane.
Lee Hazlewood died in 2007 of renal cancer.
Listen to Lee Hazlewood's 'We All Make The Flowers Grow' as heard on last night's Bad Sisters on his Trouble is a Lonesome Town, and in the video.
Bad Sisters is currently streaming on Apple +.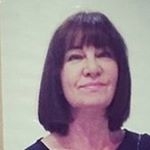 Latest posts by Michelle Topham
(see all)