American singer songwriter Lena Hall's 'Street Spirit (Fade Out)' was played on the post-apocalyptic TV series Snowpiercer last night — Snowpiercer, Season 2, Episode 5, "Keep Hope Alive".
The song was played as Miss Audrey is heading towards Big Alice and, of course, leaving us with many questions as to her true intentions and to her ultimate end.
Advertising
Lena Hall's 'Street Spirit (Fade Out)' is from an interesting series of EPs the singer released in 2018 via the Sh-K-Boom record label.
Each EP in the series featured Hall's cover versions of songs from a specific artist that she was obsessed with — for instance Pink, The Cranberries, Elton John and David Bowie.
In the case of Lena Hall's 'Street Spirit (Fade Out)', it was her obsession with the English rock band Radiohead and her EP Obsessed: Radiohead.
Advertising
Because, of course, Radiohead released the original version of 'Street Spirit (Fade Out)' back in 1995 on their second studio album The Bends. A version that is quite a bit more mellow and quieter than Hall's version.
The track was released as the fifth single from that album and placed at #5 on the UK Singles Chart. A first for the now-iconic indie rock band.
Radiohead's 'Street Spirit (Fade Out)' also saw a second release in 2008 when it showed up on the band's album Radiohead: The Best Of.
Hall's 'Street Spirit (Fade Out)' is a much louder and more dramatic piece than the original. Something that is due to how enormously powerful her voice is, but also something that definitely works beautifully with this track.
Of course, the singer also plays the role of Miss Audrey in Snowpiercer, so to have that song chosen for license on the show is most definitely fitting.
Listen to Lena Hall's 'Street Spirit (Fade Out)' as heard on Snowpiercer in her music video of a live performance of the song performed with just a piano and guitar, and on her EP Obsessed: Radiohead below.
Listen to a lot more music from Radiohead on LeoSigh here.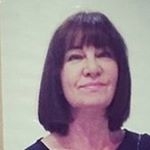 Latest posts by Michelle Topham
(see all)