Linda Rondstadt's 'Simple Man, Simple Dream' was one of almost a dozen songs played on the soundtrack of Gossip Girl yesterday — Gossip Girl, Season 2, Episode 5, "Games, Trains and Automobiles".
The now well-known track was released by the singer more than 45 years ago on her Simple Dreams album, which came out in 1977.
Advertising
It was Rondstadt's eighth studio album, and went on to become not only one of her most successful albums, but also even nowadays likely the one most fans think about when they think back to all the superb music the American singer has released.
As a young teenager, Ronstadt's Simple Dreams was one of the first albums I bought with my own money, and I remember I had it on repeat on our old record player for weeks afterwards.
To the point I knew the lyrics to every song on the album by the end of the first day.
Even though part of the title of Rondstadt's 'Simple Man, Simple Dream' was similar to the album title, it was not one of the five singles released from Simple Dream.
A pity really as, even as a teenager, I recognized the mellow track as one of the best songs from the album.
Advertising
The album itself went on to chart at #1 in the U.S., Australia and Canada, although surprisingly not in the United Kingdom, where it hit #15 on the Albums chart.
In the U.S., it was ultimately certified 5 x Platinum, as well as several times Platinum in Australia and Canada.
Listen to Linda Rondstadt's 'Simple Man, Simple Dream' as heard on Gossip Girl this week on that album, and in the video.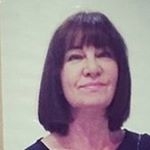 Latest posts by Michelle Topham
(see all)