Swedish singer and Eurovision Song Contest winner Loreen has just released her second single from her upcoming second studio album. Called 'I'm In It With You', it's the follow up to 'Paper Lights', and has only been out for 24 hours, yet it's already climbing the iTunes charts all over Europe.
Not surprising, as it's another of those massive power ballads Loreen is famous for, with a haunting melody and a huge chorus that's just perfect for her spectacular voice.
'I'm In It With You' was co-written and produced by Kiesa Ellestad, Simen M Eriksrud and Espen Berg, and it is beautifully produced, with Loreen's voice allowed to be pushed up into orbit by the gorgeous music and not drowned by it.
Related: Loreen has released 'Paper Lights Revisited' a fabulous remix version
Loreen also recently wrapped up filming the video for 'I'm In It With You', which will likely be released in the next few days. I can't wait, as everything this incredible woman produces is superb.
While you're waiting, listen to Loreen's 'I'm In It With You' in the Deezer plugin below, and do it with head phones on and with the volume as loud as it will go.
Because having Loreen's voice echoing around your head singing "And if you ever fall I'll lift you up, If you lose your way I'll pick you up, I'm in it with you, I'm in it with you" really will make you feel amazing. Besides, this one? It's bound to be a hit.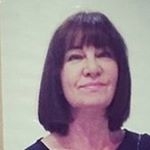 Latest posts by Michelle Topham
(see all)