American rapper Ludacris' 'Get Back' was that song playing over DAVE, Season 3, Episode 3, "Hearsay" end credits last night.
The track itself was the lead single from the rapper's fourth studio album The Red Light District, which came out in late 2004 via Def Jam Recordings.
Advertising
It became such a popular song for Ludacris' fans, it currently has more than 60 million plays on Spotify, and over 100 million plays of its official music videos.
'Get Back' was also a hit in the U.S. for the American artist, making it to #5 on the Hot Rap Songs chart.
It also hit #9 on the US Hot R&B/Hip-Hop Songs chart and #9 on the Rhythmic chart.
Of course, the Billboard Hot 100 is the major chart in the U.S., and 'Get Back' hit #13 on that one too.
The rapcore song became so popular with TV and film music supervisors, 'Get Back' has also been featured on the TV show The Longest Yard, and the film Tropic Thunder.
Advertising
It has also been liked by film trailer producers, showing up in trailers for Strays, Smokin' Aces and A Haunted House 2.
Listen to Ludacris' 'Get Back' as heard on this week's episode of DAVE in the track's extremely funny music video, and on his The Red Light District Album down below.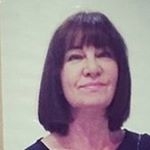 Latest posts by Michelle Topham
(see all)