Swedish Eurovision Song Contest winner 2015 Måns Zelmerlow has released a French version of his single 'Should've Gone Home'. Called 'Je ne suis qu'un homme', it is actually a mix of French and English, switching from one language to the other, with English taking up the chorus.
And, while I am not a huge fan of Måns' album Perfectly Damaged, where the English version of this song comes from as it just seems so darned bland, I must admit I do like this French/English mix.
It seems to add a little bit more depth to the song than the original one had and, let's face it, Måns has a pretty nice French accent.
Listen to Måns' 'Je ne suis qu'un homme' below. Nice, eh?
As for Måns himself, he is teaming up with the fabulous Petra Mede to co-host Eurovision 2016 in Stockholm. Now that is something to look forward to.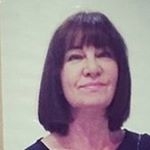 Latest posts by Michelle Topham
(see all)