Season 2 of The Bear kicks ass with the songs on Episode 3
The third episode of the new season of The Bear, in my opinion, features some of the best music on its soundtrack of the entire season.
And that is difficult to choose, as the music supervisor of the comedy drama has outdone themselves with their song picks this season.
Advertising
Take American experimental/electronic musician Martin Rev's 'Secret Teardrops', for instance, which was the cool song playing on The Bear, Season 2, Episode 3, "Sundae" as Sydney is at the cafe waiting for Carmy, texts him but he ignores her, so she orders her lunch.
It ends playing as the waiter shows up at her table with her order.
Now that's a damn good song, eh?
What to know about Martin Rev's 'Secret Teardrops'?
The guitar heavy 'Secret Teardrops' was released back in 1995 on the musician's fourth studio album See Me Ridin', which came out via the indie label ROIR.
It is one of nine studio albums the American musician has recorded as a solo artist over his more than 40-year solo career.
Advertising
He has released even more as half of the synth-punk music duo Suicide, which was active from 1970 right through until 2016 when the band's other half, singer Alan Vega, sadly died in his sleep.
Rev then continued on as a solo artist, with his most recent release his album Demolition 9 coming out in 2017, followed by a 3-track EP — 3 Raw Takes — in 2020.
He is one of those artists who you may not be familiar with but, once you hear one of his addictive songs or instrumental pieces, you are immediately hooked.
Listen to Martin Rev's 'Secret Teardrops' as played on Season 3 of The Bear in the video, and on the Spotify player because, man, that is a cool guitar riff, isn't it?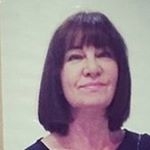 Latest posts by Michelle Topham
(see all)