The latest episode of Rick and Morty ended this weekend with that disturbing scene of Rick beating Rick Prime to death, followed by him heading home covered in blood and realizing he just feels empty after his victory.
What then follows is even sadder as, during the ending scenes, we realize Rick has spent years of his life on revenge, while Slow Mobius's widow started out wanting revenge only to end up in a relationship with an alien who had also lost the person he loved.
Advertising
In other words, she made the better choice in choosing happiness while Rick wasted his life making the wrong one.
Those quite tragic scenes on Rick and Morty, Season 7, Episode 5, "Unmortricken" all wound out to the strains of Mazzy Star's 'Look on Down from the Bridge". (listen below)
Is Mazzy Star's 'Look on Down from the Bridge" a new release?
Even though Mazzy Star itself is still around 35 years after the American dream pop band was founded, 'Look on Down from the Bridge' is not one of its more recent releases.
Instead, 'Look on Down from the Bridge' was the 12th and final track released on their third studio album Among My Swan, which was a late 1996 release for the indie band.
That album was a minor success for the California-based band charting in the U.S. at #68 on the Billboard 200, as well as hitting charts in the UK, Australia and New Zealand.
Advertising
The song itself with its somber melody and vocals, however, has grabbed several music supervisor's attention being used in several scenes of hit films and TV shows, including in on The Sopranos during Jackie's funeral and on the Edward Norton western movie Down in the Valley.
More importantly, though, fans of Rick and Morty will remember the track also showed up in the first season of the show.
That time in the sixth episode "Rick Potion #" during a similarly depressing scene where Rick and Morty are burying their dead bodies in the yard.
Listen to Mazzy Star's 'Look on Down from the Bridge' as played on this week's Rick and Morty in the video, and on the band's Among My Swan album.
Meanwhile, while it might seem like that scene was an appropriate ending for the seventh season of Rick and Morty, there are actually still five more episodes to air.
You can watch the latest season via Adult Swim.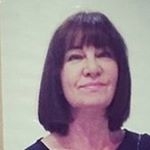 Latest posts by Michelle Topham
(see all)