Italian singer and actor Michele Marrone is not only the lead in the new hit Netflix movie 365 Days, he also had four of his songs featured on the movie's soundtrack, including the pounding rock track 'Dark Room'.
That track was the song played as Massimo takes Laura shopping.
And what's interesting about 'Dark Room', along with the three other Michele Marrone songs played on 365 Days, is that before 365 Days was released on Netflix, few people other than his Italian fans had probably listened to 'Dark Room' or the album of the same name it came from.
Now, of course, not only are 365 Days fans raving about the movie, but also about Michele Marrone and his songs.
And, in this case as much as I did not like the film (and I'm certainly not opposed to the sex, the movie was simply terrible), I agree with many of the fans in their opinions about the album Dark Room and Michele Marrone's voice in particular.
Because almost every song on the album is a strong, compelling listen, and Marrone's voice is superb on all of them.
Listen to Michele Marrone's 'Dark Room' from 365 Days and the title track of his recently released album in the video to see what I mean.
And, if you like the track and others as much as I do, don't forget to grab the album from your favorite digital distributor.
The other Michele Marrone songs featured on 365 Days and on his album, by the way, are 'Hard For Me', 'Watch Me Burn' and 'Feel It'. You can listen to all of them, plus the rest of the album, below.
RELATED MUSIC: Listen to Marrone's 'Hard For Me' from 365 Days as well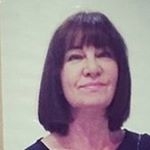 Latest posts by Michelle Topham
(see all)