The first season of the Netflix series Jupiter's Legacy features several excellent tracks I haven't heard in a long time.
Including American horror punk rock band Misfits' 'Last Caress', which showed up on Jupiter's Legacy, Season 1, Episode 4, "All The Devils Are Here".
Advertising
Misfits' 'Last Caress' was first released in 1980 on the band's EP Beware,  and then again on their third studio album Static Age, which was released in early 1996 via the UK record label Caroline
The track is one of the band's most known songs, and often shows up in live shows.
Its lyrics, however, have been controversial due to references to rape and the killing of children as the track is said to have been written about the braggings of a murderer.
After lead vocalist Glenn Danzig left the band, however, the lyrics were re-written to omit these references, but were added again after Danzig rejoined the band.
In a poll in 2019, 'Last Caress' was voted the best song ever recorded by an artist from New Jersey, even beating out tracks from Bruce Springsteen.
Advertising
Listen to Misfits' 'Last Caress' as heard on the new superhero series Jupiter's Legacy on the band's Static Age album and in the video below.
The first season of Jupiter's Legacy is now streaming on Netflix.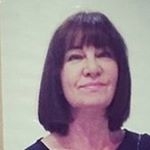 Latest posts by Michelle Topham
(see all)