I have said it before and I will say it again, one of the many things I have loved about the horror series Lovecraft Country is how many amazing previously-buried tracks the show has introduced to a new audience.
Look at the hill country blues singer Mississippi Fred McDowell's 'Keep Your Lamps Trimmed and Burning' — a song played on the Lovecraft Country season finale — Lovecraft Country, Season 1, Episode 10, "Full Circle" — and one most people that watched the episode had likely never heard before.
'Keep Your Lamps Trimmed and Burning' was played on Lovecraft Country as Christina begins to invoke the spell of immortality.
The song is a traditional gospel blues song that was first recorded by Blind Willie Johnson in 1928. Mississippi Fred McDowell's version of the song was released many years later in 1959.
Interestingly, however, that was not due to McDowell seeking a recording contract. Instead, it was due to roving folklore musicologist Alan Lomax and English folk singer Shirley Collins discovering McDowell as they traveled across the country recording various folklore artists they found in bars, clubs, at farms and fairs.
The pair recorded more than 70 hours of previously unknown folk music — a major feat back then — and the discovery of Mississippi Fred McDowell was the result.
Related: Listen to Solange's 'Weary' from season finale of Lovecraft Country
McDowell went on to get a recording contract and became popular with blues and folk aficionados in both the U.S. and internationally, allowing him to perform all over the world and to finally have a career as a professional musician.
A career he kept until his death from cancer at the age of 66.
Listen to Mississippi Fred McDowell's 'Keep Your Lamps Trimmed and Burning' from the season finale of Lovecraft Country in the video and on the compilation album in the music player below.
The first season of Lovecraft Country is currently available on demand on HBO. There is no word yet on a second season but, fingers crossed!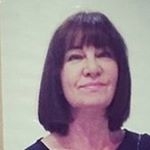 Latest posts by Michelle Topham
(see all)