While most fans of the Apple TV+ Black Bird series probably know Scottish rock band Mogwai's 'Titles' is the theme song for the crime drama, they may not know it's Mogwai who is also responsible for many of the other tracks on the soundtrack.
Music like Mogwai's 'Jessica', which was that instrumental piece heard on Black Bird, Season 1, Episode 3, "Hand to Mouth", and is part of the superb official Black Bird soundtrack release that you can listen to in full below.
Advertising
Unlike much of Mogwai's work, which is generally guitar-based instrumental rock, 'Jessica' is a delicate piano-driven piece, and is sweet but also quite sad.
That's because the track was written about Jessica Roach.
A 15-year-old girl who disappeared in September, 1993, and whose body was discovered two months later in a cornfield not in Illinois, the state she lived in, but across the border in Indiana.
She was abducted and murdered by serial killer Larry Hall, one of the subjects of the Black Bird series.
Listen to Mogwai's 'Jessica' from last night's Black Bird in the video, and on the official Black Bird soundtrack featuring 22 other Mogwai tracks.
Advertising
Mogwai, by the way, is Stuart Braithwaite (guitar, vocals), Barry Burns (guitar, keyboards, vocals), Dominic Aitchison (bass), and Martin Bulloch (drums).
A group of guys that have done some stellar work on not only this soundtrack, but others.
Black Bird is streaming on Apple TV+. You can hear more music from the series here on Leo Sigh.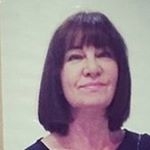 Latest posts by Michelle Topham
(see all)