New Zealand singer songwriter Neil Finn's 'Turn and Run' was that lovely mellow song playing at the end of the latest Gossip Girl episode yesterday — Gossip Girl, Season 2, Episode 9, "I Know What You Did Last Summit".
Finn's 'Turn and Run' was released in 2001 on his second solo album One Nil, which came out via the Parlophone record label. The album was released in the U.S. under the name One All a year later, with a new mix of 'Turn and Run' included in its tracks.
It charted in both New Zealand and Australia, with its highest placing at #9 on the Australian Albums chart where it was also certified Gold.
Prior to becoming a solo musician, Finn, of course, was known internationally as the lead vocalist and primary songwriter for the indie rock band Crowded House.
The band experienced massive international success from 1985 to 1996 with songs like 'Don't Dream It's Over' and 'Something So Strong'.
Crowded House then disbanded in 1996, got back together a couple of times over the next 20 years, until they reformed yet again in 2019 and have been together since.
Meanwhile, Neil Finn is also still releasing new music as a successful and extremely prolific solo singer.
Listen to Neil Finn's 'Turn and Run' as heard on last night's Gossip Girl on his One Nil album, in the video, and in his live performance of the song on Jools Holland back in 2001.
It is a sweet, guitar-driven song with lyrics that talk about, no matter how bad things get, circumstances can never end the intense love the two people in the relationship feel for each other.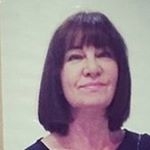 Latest posts by Michelle Topham
(see all)