Listen to Nine Inch Nails' 'The Day The World Went Away' from TNT's 'Will'
The Nine Inch Nails track 'The Day The World Went Away' showed up on 'Will' this week
The industrial rock band Nine Inch Nails' iconic song 'The Day The World Went Away' was featured on the latest episode of the TNT drama 'Will' this week — Season 1, Episode 9, "Play The Devil".
The track was heard when the townspeople stand around and watch as the plague house is un-boarded and the people still left alive in it are allowed outside.
Nine Inch Nails recorded 'The Day The World Went Away' back in 1999 for their third studio album The Fragile. It was eventually released as the first single from the album.
The track is also the highest-placing single ever for NIN, reaching the number 17 spot on the Billboard Hot 100 chart in the U.S., and is often performed during Nine Inch Nails' concert encores.
In the last few years, 'The Day The World Went Away' has also shown up in a computer game, Spec Ops: The Line', and at the end of the 100th episode of the TV series Person of Interest.
Related: The Nine Inch Nails track 'This Isn't The Place' is dark, atmospheric and piano-laden
Now it's a feature on 'Will', and a pretty appropriate one for the scene too.
Listen to Nine Inch Nails 'The Day The World Went Away' in the video below. The video was featured on the band's And All that Could Have Been concert DVD from 2002.
You can buy their album The Fragile on MP3, CD and vinyl.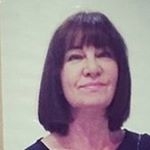 Latest posts by Michelle Topham
(see all)