American singer, dancer and former Fifth Harmony member Normani's 'Motivation' showed up on the latest episode of the mini-series Your Honor last night — Your Honor, Season 1, Episode 9, "Part Nine".
Normani's 'Motivation' was co-written by Ariana Grande and various other song writers. It is the first song Grande had ever written for another singer, and is definitely a song you could imagine Grande releasing herself.
Advertising
'Motivation' was released in 2019 via Keep Cool and RCA record labels.
It charted in 18 countries, making it to #9 on the U.S. Dance Club chart. The song was eventually certified Gold in New Zealand, Silver in the United Kingdom, and Platinum in Australia and the United States.
The track was also fan loved and critically acclaimed, with several critics talking about the perfection of the song's composition.
The music video for Normani's 'Motivation' was released at the same time as the song and very quickly climbed to more than 100 million views (it currently has almost 132 million watches).
(continue reading and listen to Normani's 'Motivation' after the song promo…)
Listen to Kevin Morby's 'Campfire' from Your Honor, Season 1, Ep. 5
Advertising
The video features a younger Normani waiting for the #1 video on a TV show to be announced and then getting up and dancing in her living room to it.
It then switches to adult Normani out on the street with a group of friends also dancing to the song, while several men look appreciatively on.
Normani has also performed a similar dance to the song live at various awards shows.
Listen to Normani's 'Motivation' as heard on last night's Your Honor in that fun, upbeat and danceable video below.
Your Honor is currently streaming on Showtime.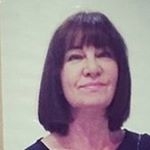 Latest posts by Michelle Topham
(see all)