Last night's first episode of the Power spin-off Power Book IV: Force started the season off promisingly, especially when it comes to music featured on the show's soundtrack — Power Book IV: Force, Season 1, Episode 1, "A Short Fuse and a Long Memory".
Music like this track from Vic Mensa, as well as Ohh Jani's 'Wishing', which was that sweet track playing on the show during the scene where Tommy and Gloria, the Chicago bartender he has just met, are having sex.
Ohh Jani's 'Wishing' is the first song the Bronx, New York native has had featured on a hit TV series but, if all her music sounds as good as this, it definitely won't be her last.
The track is from her self-titled EP Janisha, which was self-released in 2021.
It is a lovely, soft, almost dreamy track that belies its real sentiment — she doesn't understand why the person she loves doesn't love her back.
'Wishing' also came with a very pretty and quite sexy music video featuring the singer lounging in the bath, and in various locations around her apartment, singing about how she is "wishing on a star" to be loved.
Yep, I think many people can relate to that type of sentiment as, let's face it, most of us have also done that.
As for Ohh Jani, from just a quick peruse of her social media accounts (Instagram) (Facebook), she seems to be a helluva hard-working person — model, singer, comedian, certified personal trainer, and mom to two children — one of whom is autistic.
In other words, not only does she deserve to be successful from all that work she's putting in, but if she keeps releasing music as high-caliber as 'Wishing', she is likely to be.
Listen to Ohh Jani's 'Wishing' as heard on last night's Power Book IV: Force on the Spotify and Deezer players down below, and on the song's music video.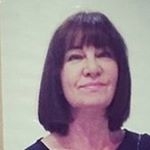 Latest posts by Michelle Topham
(see all)